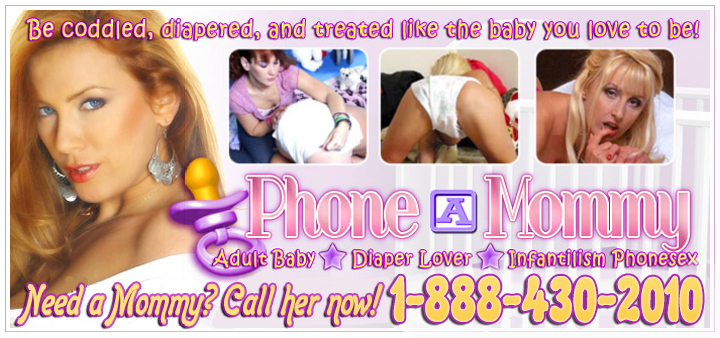 Mommy Candy
One of my callers is really really into religious play. Well actually he is really really into what makes me orgasm uncontrollably. What more can I ask for? We talk about all of those raunchy things that I can never say to those I know in real life. It is wonderful to have someone who enjoys exploring my fantasies as much as I enjoy exploring with others. I try to give 110% to my phone sex callers in the way of an erotic playground. I wanted to thank my friendly fellow pervert for giving that back to me.
He came to watch my lover make me tremble. My little sissy knew he was unable to make me feel the way he did. So I was glad that he understood and accepted his place. He comes over when my lover is to visit. My sissy helps me get ready by fixing my bath, washing my hair, styling my hair, and dressing me nicely. It's a pre party we have. The whole time he asks me about my lover, and what he might like for my sissy to dress me in, and things of that nature. I enjoy our time before, and during. After my lover and I wake up my sissy makes us breakfast in her sissy uniform. She dos her duties and then is made to sniff and worship the sheets we made love in. is it cruel, is it wrong if my sissy desperately needs to be used in such a way? I was very shocked to have gotten a call from a couple this past weekend. I've had calls from men and from women before. It was just a surprise to find both on the phone with me. I think the call went well and they said I would hear from them again before the month was over. I hope that they do, I enjoyed our school discipline scene very much. I have a new sub to train. We have a mutual fetish for boots, stocking, and pantyhose. So his training is to begin with getting himself a pair of stockings for self-bondage. Gentle and sensual, I want to make that nylon fetish grow, and consume his needs.
It is most common to close one's eyes at the moment of orgasm. At least that has been my experience. Another thing I found was many people hold their breath at the climax point. I am sure there are exceptions to these statements. I just found it interesting how we all make different noises, some of us none at all. We all have different reactions other than the one common thread, the release. I finally had it this summer. It was about two months ago. It seems funny that someone who talks about taboo sexual fantasies and extreme fetishes just finally had sex in one of the most common places to have it. We had never had the opportunity until now. I do suggest it to everyone though. If you have the chance give it a go, and anywhere else you get a chance.
Being a bit on the small side this isn't a fetish I have played in my own life. However on the phone, I can lift and carry anyone. You have to love the power of fantasy. So I am talking to my lift and carry friendly caller, we are taking a walk. He decides to try and wrestle me. I warn him that he'll get shown up and look foolish. He laughs at me and continues trying to pull me to the ground. With little effort, I pick him up and toss him over my shoulder. He is fussing and begging to be put down as I walk over and toss him to the bushes.
This Website contains sexually-oriented adult content! Permission to enter this Website and to view its contents is strictly limited only to consenting adults who affirm that the following conditions apply: